What Kind of Bacteria is on the Floor of Your Business?
February 12, 2019
0 Comments
NorthStar Mat Services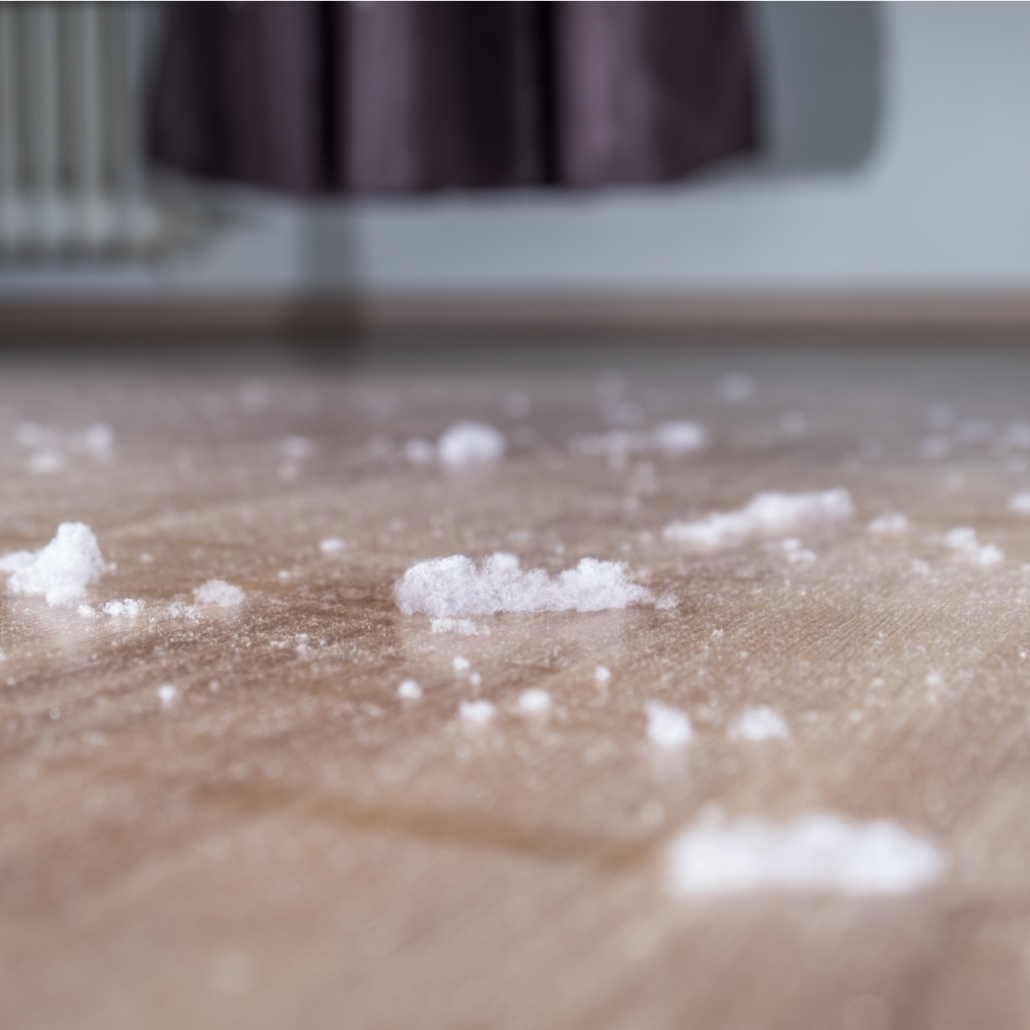 A dirty floor can go easily unnoticed when your mind is on other important tasks.
And when you finally get around to the cleaning of your business space, your focus is likely more on those highly-touched surfaces such as your desks, tables, door knobs, etc. But your floors on the other hand might receive a quick sweep and mop, without much attention to whether or not your floors are getting the clean they need. Or worse, they're being unattended to entirely!
Here we may shock you when we say that your floors are likely one of the dirtiest areas of your business space. Covered in dirt, grime and other nasty debris, floors are vulnerable to anything whisked in from the outdoors or on the bottoms of shoes. Every crumb and spill that falls onto your floors can be detrimental to your success. But we're not just concerned about how dirty this may make your floor look – we're concerned about what kind of bacteria is on the floor.

This bacteria runs the risk of infecting your customers and employees, leading to decreased productivity and profits!

What Kind of Bacteria is on the Floor

Fortunately, the most common types of bacteria you'll find on your business's floor are not terribly dangerous to every individual who comes into your business. These include Bacillus, Micrococcus, Pseudomonas, and Staphylococcus. But the reason that it's important to consider these as potential pathogens is because of those individuals that may be immunocompromised, in which these bacteria have the ability to cause serious infection and illness.

You may wonder how the bacteria on the floor really matters though as long as it stays there and doesn't make its way into an individual's mouth, eyes, nose or ears. Anytime an object falls onto the ground or gets placed on the floor and is picked up, the bacteria is then picked up onto that object, onto the surface that object then touches, and the individual's hand who picked up the object to begin with. It's less about the bacteria that is actually on the floor and more about the spread of that bacteria.

What this means for employees is an increased chance of having to take sick time off. And for your customers, if they can make the connection of their illness to your business, you can be in serious trouble with trying to bring in new and returning customers.

But even for those customers who don't get sick, if they walk into your business space and see a dirty floor, they will likely make the connection that they have a risk of getting sick on your premises. And even if they have optimal immune systems, they may judge the way you run your business. After all, why would they want to pay for products and services from a business that doesn't even care about the health and safety of its customers?

Protecting your brand's online and word-of-mouth reputation doesn't need to be made overly complicated though.

How to Clean

Even if you are an avid cleaner in every other area of your business, if your floors aren't clean, your efforts to clean those surfaces is essentially useless. Like we stated, everything that touches your floors will likely touch other surfaces in your business at some point. But with constant foot traffic, doors swinging open and the inability to prevent a crumb from falling, it may seem impossible to give your floor the clean that it really needs.

Instead of thinking of ways that you can work harder to maintain your floors' cleanliness (unless you aren't cleaning your floors at all, in which case you'll need to evaluate your current cleaning routine), you should pay attention to what preventative measures you should be taking.

We're talking high-quality floor mats that will scrape off and hold onto dirt so that less of it gets tracked onto your floors. You should also evaluate the supplies that you're currently using to clean your floors – are your mops truly picking up all of that grime in the timely manner that you need it to?

Realistically, your employees don't have time to clean more; they just need to clean smarter. At NorthStar, we make a clean floor easy with our high-quality floor mats and mop heads that are consistently laundered and delivered back to you to make sure that each time you go to mop or someone steps onto your premises, you're getting the optimal clean.

For a cleaner and safer floor, contact NorthStar Mat Service at 1-800-994-9797 and we'll tell you more about how we can help you!