COVID-19 Response from NorthStar Mat Service
March 17, 2020
0 Comments
NorthStar Mat Services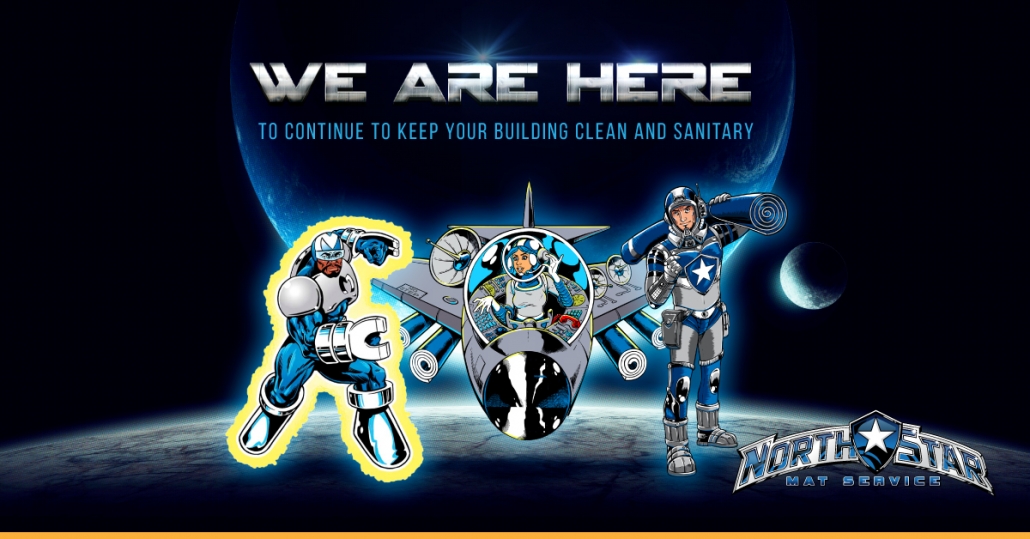 Safety is always our number one priority, and we are here to continue to keep your business clean and sanitary. In these uncertain times, we want you to know that NorthStar has you covered.
The health and safety of our customers and employees is important to us. That's why we are taking extra steps in sanitizing our building, trucks and in our laundry process.
The NorthStar Difference
Quality is what we stand for, no matter what, and we are dedicated to providing the services your business needs as safely as possible. We want to make your job easier and give you peace of mind by taking care of your mat and facility service needs.
Our staff is taking the necessary steps and precautions to prepare for the implications of COVID-19. Prevention is our main focus, and we are closely following guidelines set by the CDC.
Let's Get Through This, Together
At NorthStar, we believe that there's nothing that can't be accomplished when we all work together. We will continue to be a front line defense as part of the Health Hygiene circle and keep our business safe so that you can continue to keep yours safe as well.
For more information on our cleaning practices or anything else that you may need, contact us today at 1(800) 994-9797.