Are You Covering All of Your Slip-and-Fall Risk Zones?
May 13, 2019
0 Comments
NorthStar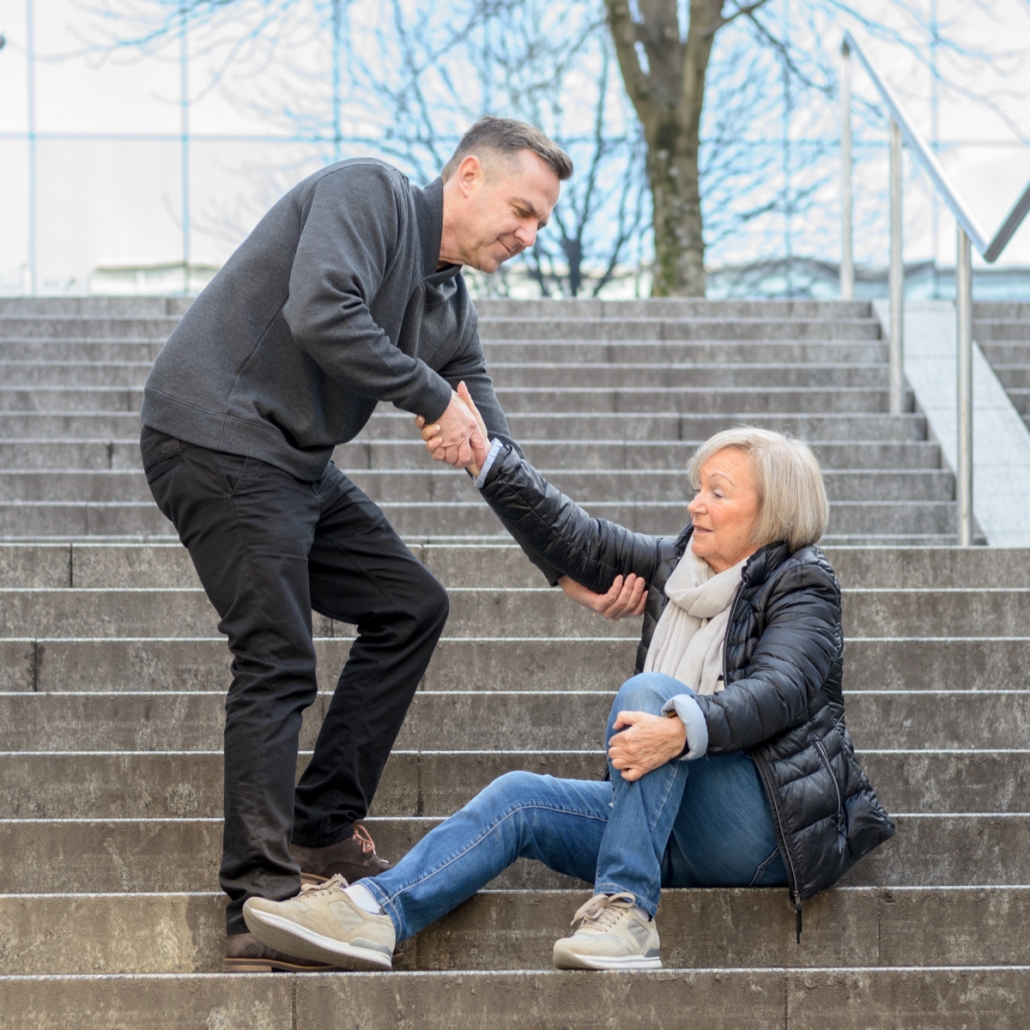 Keeping floors clean, dry, and safe is important to any business. Everyone wants to keep their floors looking stylish and professional while ensuring the safety of their customers. However, new reports suggest that we might be underestimating slip-and-fall risks!
As a supplier of high-quality mats for nearly 50 years, we've seen it all here at NorthStar Mat Service. We know what it takes to keep floors looking good and, most importantly, safe for customers and employees alike.
Here are some ways you may be underestimating slip-and-fall risks in the workplace and how you can fix the problem today:
The Problems
In 2016, businesses paid $11 billion in direct costs for slips, trips, and falls – yikes! This staggering statistic shows just how common these issues are and how costly they can be. What's causing all of these slip-and-fall accidents?
Some Walk Zones are Left Unprotected
Entranceways are common places for slips and falls to occur. Rain, snow, and other moisture can be tracked in from the outside, leaving entrances wet and dangerous. However, most business owners know this and take proper precautions like utilizing floor mats.
Unfortunately, there are areas where falls are common that are usually unprotected. Employee walkways, customer walkways, areas around equipment and machinery, and areas in the kitchen are often left uncovered.
While a large number of falls are reported in other areas besides the entrance, reports show that only 41% of surveyed participants have mats in employee walkways, 35% around equipment and machines, and only 22% in the kitchen!
Floor Safety is Not a Priority for Many Businesses
When there is a business to run, it's hard to focus time, energy, and resources on floor safety. In fact, many organizations say that they do not make fall prevention a top priority. This underestimation of the importance of floor safety and accident prevention may explain why a lot of risk zones are ignored.
Additionally, most people are not aware of the OSHA Walking-Working Surfaces rule. This rule provides employee safety standards for a wide range of businesses. It's important to follow OSHA guidelines at all times in order to reduce accident risks.
How Can You Prevent Slips and Falls in Your Business?
If you have unprotected walk zones and aren't quite sure where to start, don't be afraid to do your research. Read up on new OSHA guidelines and meet with your employees to make sure everyone is on the same page. How many slip-and fall-accidents have you had in your business and where did they occur? Taking the time to evaluate your current practices is a great way to make improvements.
Utilizing floor mats in multiple areas of your business is a great way to reduce slip-and-fall risks. But, you don't want to trust just any old mat. You want high-quality mats that won't slide or bunch up, leading to more potential accidents.
Explore the NorthStar Difference
The best way to prevent slips, trips, and falls is to work with a topnotch mat service. You want to work with industry experts who offer a wide variety of mats to suit the needs of various areas of your business.
NorthStar Mat Service is dedicated to safety, cleanliness, and professionalism. We will keep your business looking stylish while saving you time, money, and stress! Let the mat experts keep your floors sparkling so that you can focus on what matters most – your business.
Contact us today and receive a free quote at 248-669-4422.