Our NFSI Certification Keeps Your Floors Accident-Free
November 09, 2017
0 Comments
NorthStar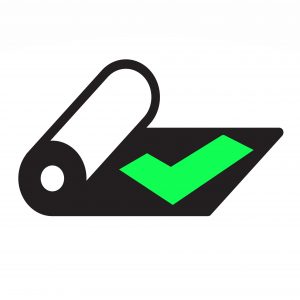 Why does NFSI certification matter?
Floor mats are great for many reasons, like their dirt and dust banishing powers and the sense of style they add to your establishment. But, most importantly, floor mats contribute to the safety of your employees and customers.
A slippery floor is a recipe for disaster. We all know taking a fall can be embarrassing, but did you actually know how serious falling can be? According to the National Floor Safety Institute (NFSI), "For people aged 65-84 years, falls are the second leading cause of injury-related death; for those aged 85 years or older, falls are the leading cause of injury-related death."
Scary, right? As a business owner or organization director, you are accountable for any injuries that occur when a client walks in. Slippery floors soon go from an awkward experience for the individual sprawled out on the floor to a serious liability issue for your organization.
Don't worry, though! NorthStar mats have an NFSI certification. So, when you rent from NorthStar, you know you are getting a top-quality product. This certification means:
Our mats are high-traction.
The NFSI tests traction levels to meet B101.1 and B101.3 standards. These levels essentially determine how durable the floor is. A floor with low traction is slick and more prone to causing a slippery accident, compared to our certified high-traction mats which are coarse, averting falling hazards.
We care about our clients.
We strive to provide high-quality products and services for your floor care needs. And that means that we do everything we can to make your business as safe as possible.

Quality products go beyond aesthetics. We make sure we are providing you with a safe and certified product so you can go through your day-to-day tasks with ease and confidence.
For more information on floor mat safety, contact NorthStar Mat Service at 1-800-994-9797! Our matting experts care about your establishment's safety.