Announcing Our New Site!
June 08, 2017
0 Comments
NorthStar
North Star Mat Service is a quality floor mat service for your business. We are proud to announce that we have launched a new and improved website.
Our website features our business's services, along with descriptions regarding our business itself. Our website is assisted with the help of our friendly super hero, Major Mat. Major Mat helps fight crime and defeat Dr. Dirt and his ammo of dirt and residue on your business' floor mats. You can see images of Major Mat battling Dr. Dirt on each page. Each of our tabs provides all sorts of valuable information regarding the services we offer.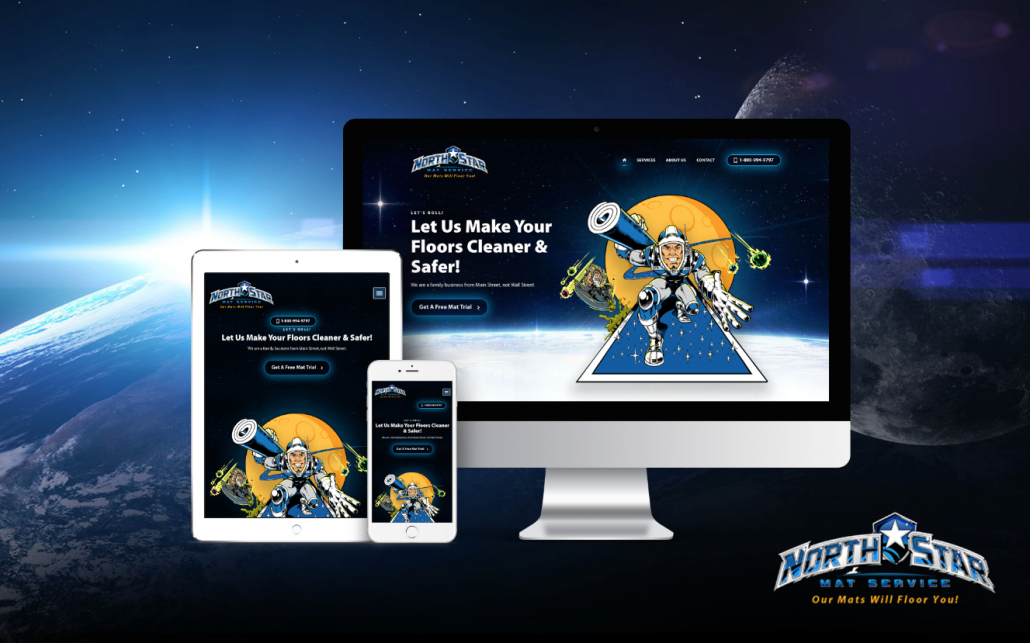 On the homepage, we offer an overview of our business as well as testimonials from our happy customers, along with our amazing super hero. Our Services page features information regarding the floor mats we offer, facility services, and even towel services. We focus our business on our seven core values. These values are: integrity, goal oriented, organized, motivated, awareness, teamwork, and service oriented.
On our About Us page, we note how we have been providing products and services for your business for over 50 years. We offer high-quality floor mats, consisting of 90 Mil nitrile rubber and 132 Mil borders.
Please do not hesitate to contact us for further information regarding our website and services. Give us a call at 1-800-994-9797 and we will gladly assist you. We would love to help clarify any questions that you may have about our site. We hope that you enjoy our new website as much as we do!