Banishing Dirt and Dust with a Foolproof Floor Mat Plan
October 23, 2017
0 Comments
NorthStar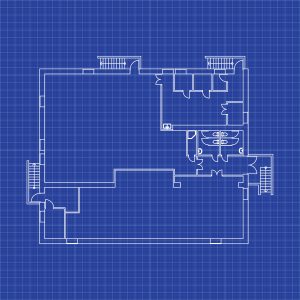 Did you know that close to 90% of all the dust in commercial spaces comes from dirt transferred by soiled shoes? Aside from bringing in airborne contaminants, soiled shoes are responsible for a more obvious hygiene problem in any indoor space: dirty floors!
Not only are dirty floors an eyesore and a turnoff for customers, they're also major sources of bacteria, including bacteria from human waste. 
Eeek! That's not something you want hanging around where you're doing business! Your floor mat plan has to be foolproof. 
To keep your place of business clean and ease damage to your floors, mats are an important investment. But how exactly do mats help manage dirt and dust in your commercial space? Let's do a quick rundown:
The Scraper Mat
The scraper mat is your ideal entrance mat and should be at the 'front line' of your three-level entrance mat plan. The scraper mat has a coarse surface designed to scrape off mud and large particles that stick to shoes. This is the mat that gets the dirtiest because of all the easily visible debris that it traps.
The Brush Mat
Like the scraper mat, brush mats are designed to remove smaller particles and debris, plus the moisture that remains on the bottoms of shoes. The surface is still coarse, but this mat is designed for finer scraping action.
Indoor Wiper Mat
Two levels of matting is not entirely enough to keep your floors looking clean at all times. A third mat, an indoor wiper mat, is ideal to remove every last bit of moisture and dirt particles from shoes. They have finer fibers and are generally softer-looking since they are designed to blend in with the interiors.
Your Floor Mat Plan Has to Be Flawless
Picking the right mats is only the first step in a foolproof floor matting plan. To make the most of these mats' efficiency, you have to cover more than 12 feet of entrance area in this three-tier matting system. Your floors will be safe and spotless.
For more information on finding the best mat types and materials for your business, contact NorthStar Mat Service at 1-800-994-9797! We have matting experts ready to help you formulate a formidable floor mat plan.