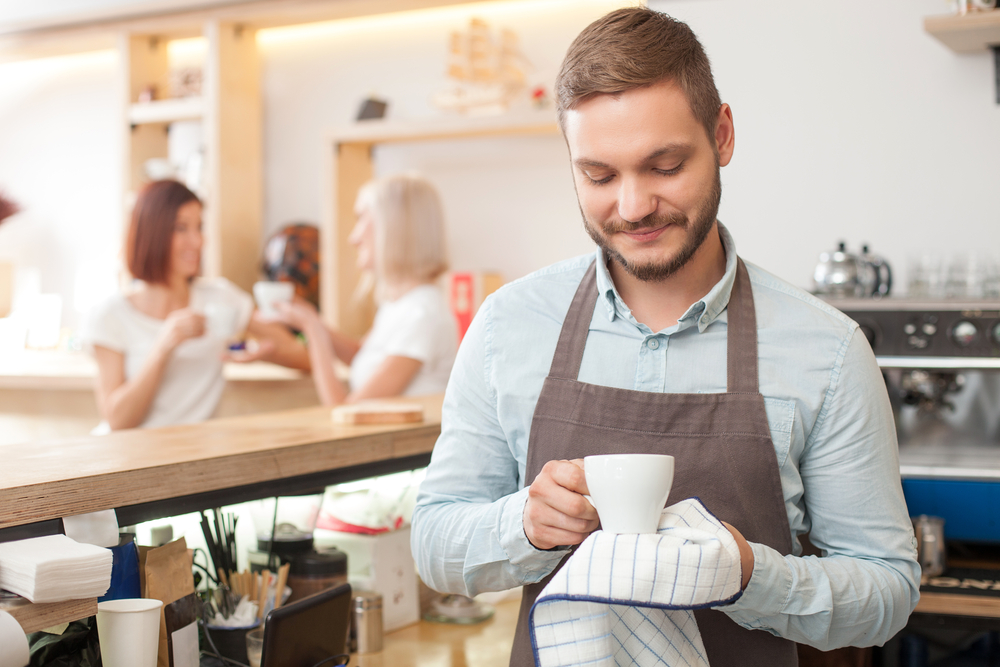 The need for towels in the business space is clear: they assist in keeping the establishment clean and in order. But not all of these towels stay hidden from customer view. So, while the function of the towel is important, its aesthetic is also significant. At NorthStar, we offer our heavyweight, 100% cotton towels, made with premium quality yarn in an elegant herringbone design so your towels perform the task of cleaning and absorption both thoroughly and artfully.
The Details Matter
A towel's appearance and function is a package deal. You can't have a pretty towel that barely assists in cleaning duties. By getting your herringbone towels from NorthStar, you can breathe easy knowing that your towels will get the job done right while not detracting from your customers' experience. When you rent your herringbone towels from NorthStar, not only do you have wonderful towels for your establishment but you can also save time and money on your laundering needs. While on their own, a towel design or fabric type might not seem too important, these seemingly small details make all the difference in how the job gets done and how customers will view your establishment.
While your towels may seem like a low-order concern in comparison to all the other responsibilities you have as a business owner, they can become daunting if you don't purchase the right ones and if you decide to take on your laundering needs in-house. Using high-quality herringbone towels is essential to keep your establishment looking orderly and absorbing liquids and spills.
A customer may not usually comment on your towels, but they may notice them. Keep them happy with a quality experience, understanding that attention to the little things will go a long way.  
With a rental service from NorthStar, you can leave it up to the experts to supply you with towels that speak for themselves and we'll maintain them for you! While attention to detail is important, we understand you're busy. That's why we'll do the job of towel cleaning and maintenance for you.
Don't wait any longer for towels that make a difference – contact us at NorthStar at 1-800-994-9797 or through our website form to get high-quality herringbone towels you'll love. Our rental services help save time and money while improving the quality of your business each step of the way.