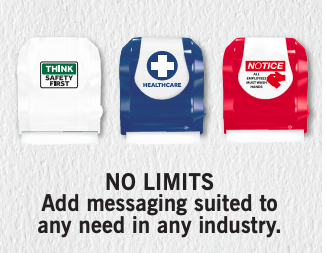 If you think customized bathroom dispensers for your business are out of reach or beyond your means, think again. Customized paper, soap, and air freshener dispensers for your business's bathroom through NorthStar personalize and protect your customers' bathroom experience.
And the best part is, NorthStar's exceptional customer service ensures they never go dry. To find out how your business can benefit from customized bathroom dispensers by NorthStar, keep reading!
Customized Dispensers Improve Relationships with Customers
One of the bigger aspects of building your brand successfully is developing a trust between your business and your customers. By far, the best way to cultivate that trust is by providing consistently great service, products, and customer support. But those aren't the only ways. Associating your brand with cleanliness, safety, and reliability can also make for powerful impressions.
In the same way some energy drinks associate themselves with extreme sports to capitalize on the "energy" and "cool" factor, your business can associate with customer care and concern. Nothing protects the health and safety of your customers and employees like a readily stocked bathroom. Customized dispensers emblazoned with your company's logo will powerfully associate with that protection.
Making the Most Out of Your Restroom
You run a business that cares and works to protect customers. To do so, you provide the facilities and materials needed for a clean, safe trip to the bathroom. You might as well make that safe, clean experience a powerful association with their experience in your business. A tastefully placed logo on the soap, paper, and air freshener dispensers is one way to do just that.
Contact NorthStar for Quality, Personalized Restroom Dispensers
Every room in your business defines part of your customers' experience; that goes double for the bathroom. Bathroom dispensers customized through NorthStar can turn a regular function into an opportunity to impress. Don't pass it up.
For more information, give us a call at 1(800) 994-9797 or contact us here.