THE NORTHSTAR DIFFERENCE
A microbial menace is causing havoc in our daily lives. NorthStar Mat Service isn't going to let it. We've got the tools and tech needed to exterminate the bad guys, and we're offering them to you. Empower your business's cleanliness with NorthStar's newest service: Sanitex. Sanitex makes disinfecting your business easy, safe, and convenient.
Fight Pathogens Efficiently
Sanitex utilizes sprayers and foggers to mist your office with a disinfectant engineered to take out viruses, bacteria, and other harmful microbes. Sanitex doesn't just cover up germs and odors, but effectively kills and removes them.
SANITEX BY NORTHSTAR IS:
Non-toxic and not harmful to your health
Naturally biodegradable
Food safe
A hospital-grade disinfectant
Deadly to 99.999% of bacteria and other harmful microbes
Deadly to mold and mildew, preventing their growth for weeks
An allergen eliminator
Environmentally safe
APPROVED BY: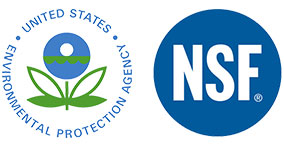 Tough on Germs, Gentle on You
Sanitize your business without putting the health of your employees and customers at risk. Chlorine dioxide, safer and gentler than bleach, is the active ingredient in Sanitex's sprays and foggers. It's commonly used as a water disinfectant, in food and beverage production, and to sterilize medical and research environments.